Directory Mapping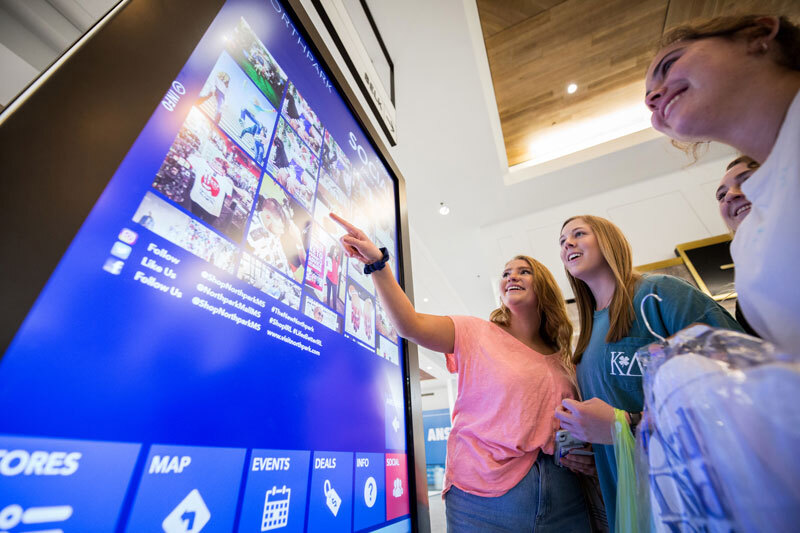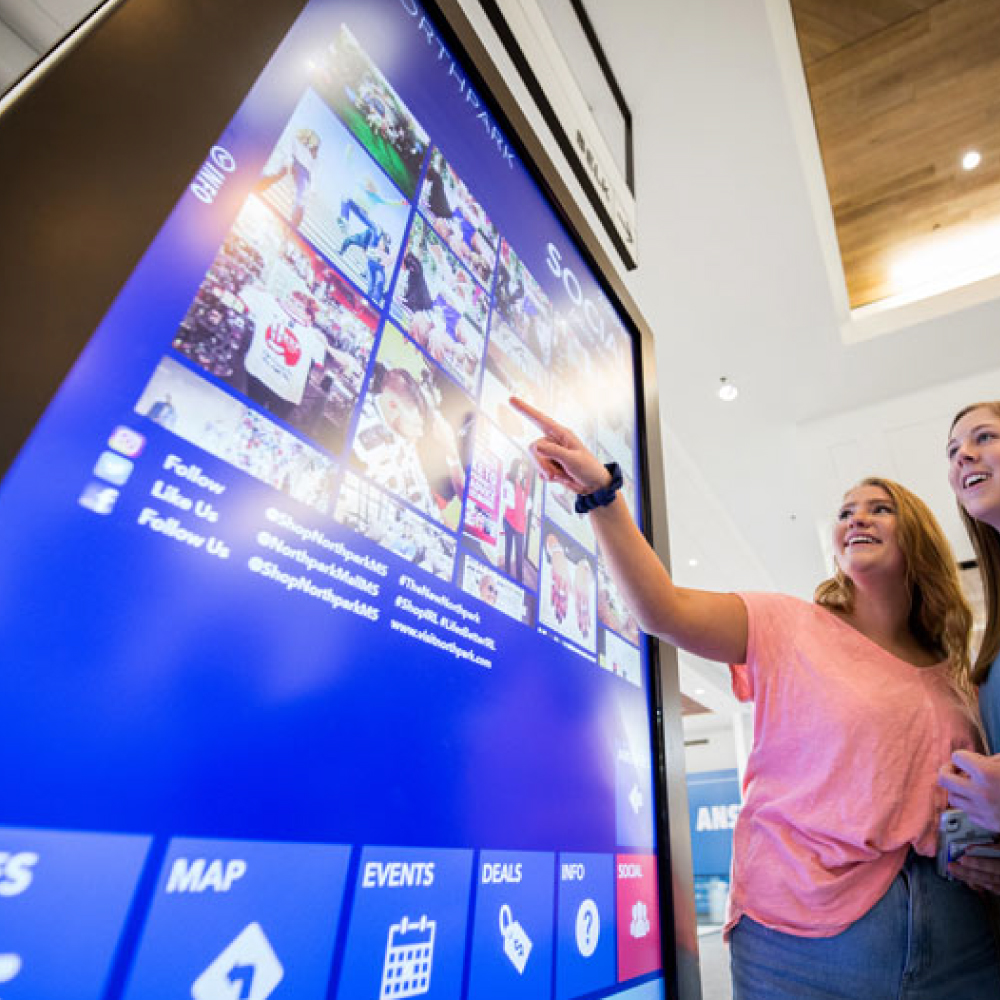 Enhancing the user experience with Touch Interactive Mapping
The satisfaction of the guest shopping experience has a significant impact on their likelihood to return. One way to improve this experience is by incorporating touch interactive directories, which provide a user-friendly and engaging feature to any shopping center. EyeOn interactive directory mapping is a prime example of this technology, enabling guests to easily locate retailers, center amenities, and other areas of interest with a simple touch of the screen. Moreover, the on-screen routing feature further enhances the guest experience by providing clear guidance to their desired destination, making it easier for both new and returning guests to navigate the center.
EyeOn TouchIQ App - Core Elements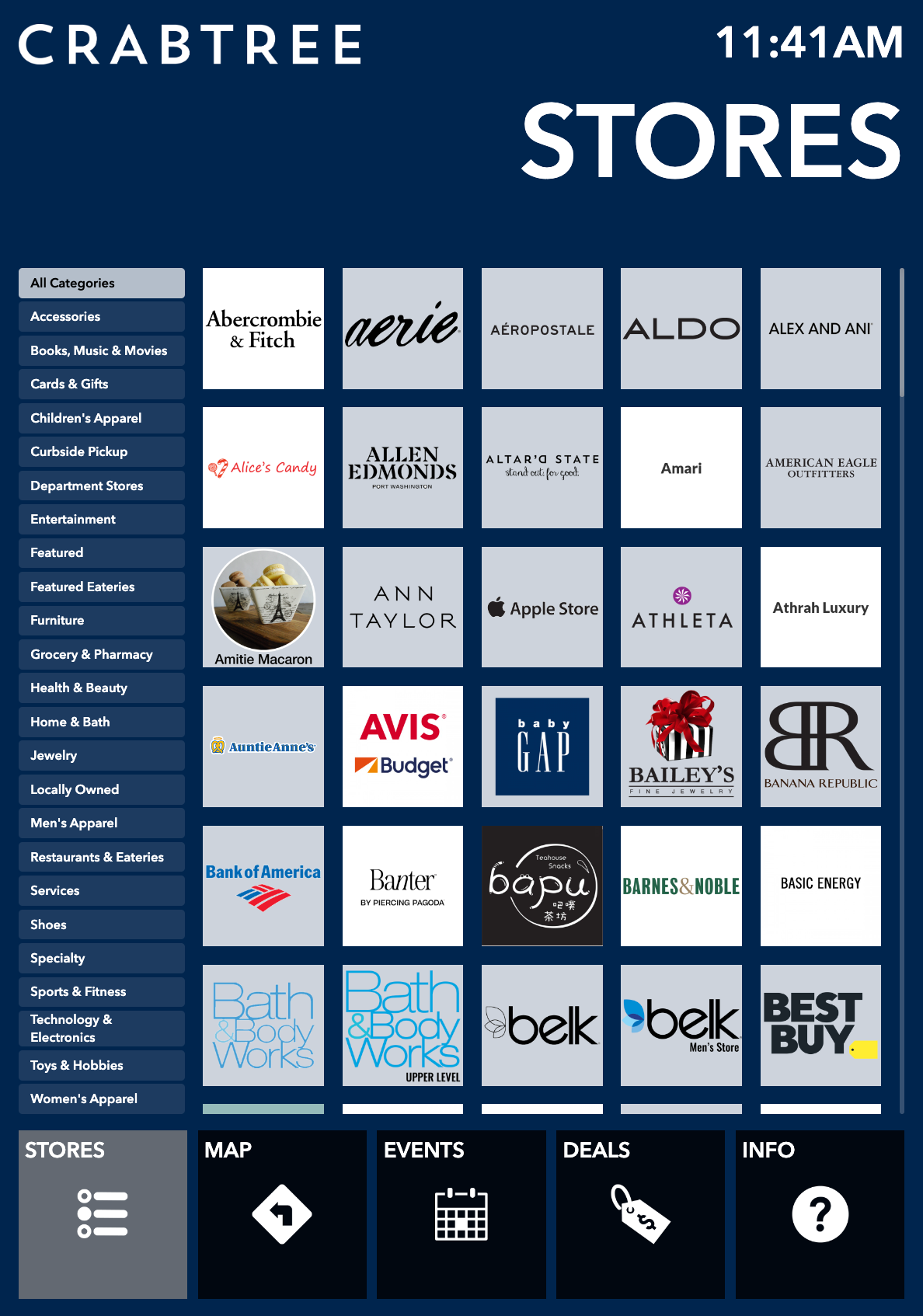 Retailer Core
Retailer Core is a centralized global database of retailers that contains preconfigured data such as logos, contact information, social media channels, deals & coupons, and online shopping access. Center Portal software is designed to streamline operations and improve customer experience in shopping centers. It consolidates multiple software programs and provides features like interactive maps, event planning, advertising management, careers boards, and publications. The software integrates with Retailer Core to ensure that all retailer information is accessible and up-to-date, making it a powerful solution for shopping center management seeking to optimize operations and enhance customer experience.
Learn More About Retailer Core
Interactive Maps
Interactive directory mapping is essential for today's shopping malls allowing visitors to navigate the complex layouts of large retail shopping centers. In the absence of such maps, shoppers may become lost or disoriented, leading to frustration and a poor shopping experience. The EyeOn TouchIQ app with Interactive directory mapping provides useful information to shoppers, such as the locations of specific stores, restrooms, food courts, and other amenities. By using digital directories, shoppers can easily find what they are looking for and get directions to their desired destination. Combined with other TouchIQ elements such as Deals & Coupons, Career Opportunities, and Center Information will improve the overall shopping experience.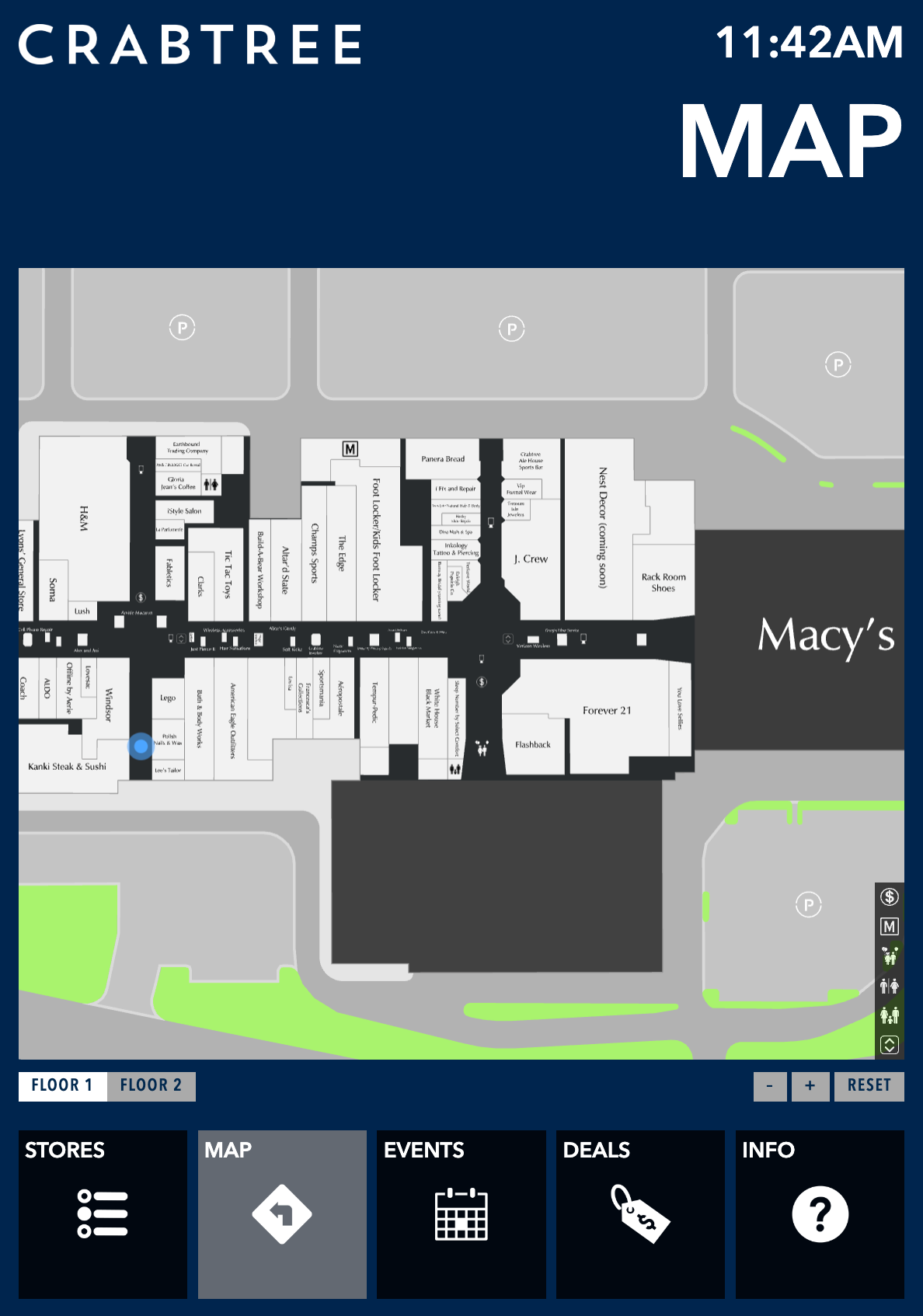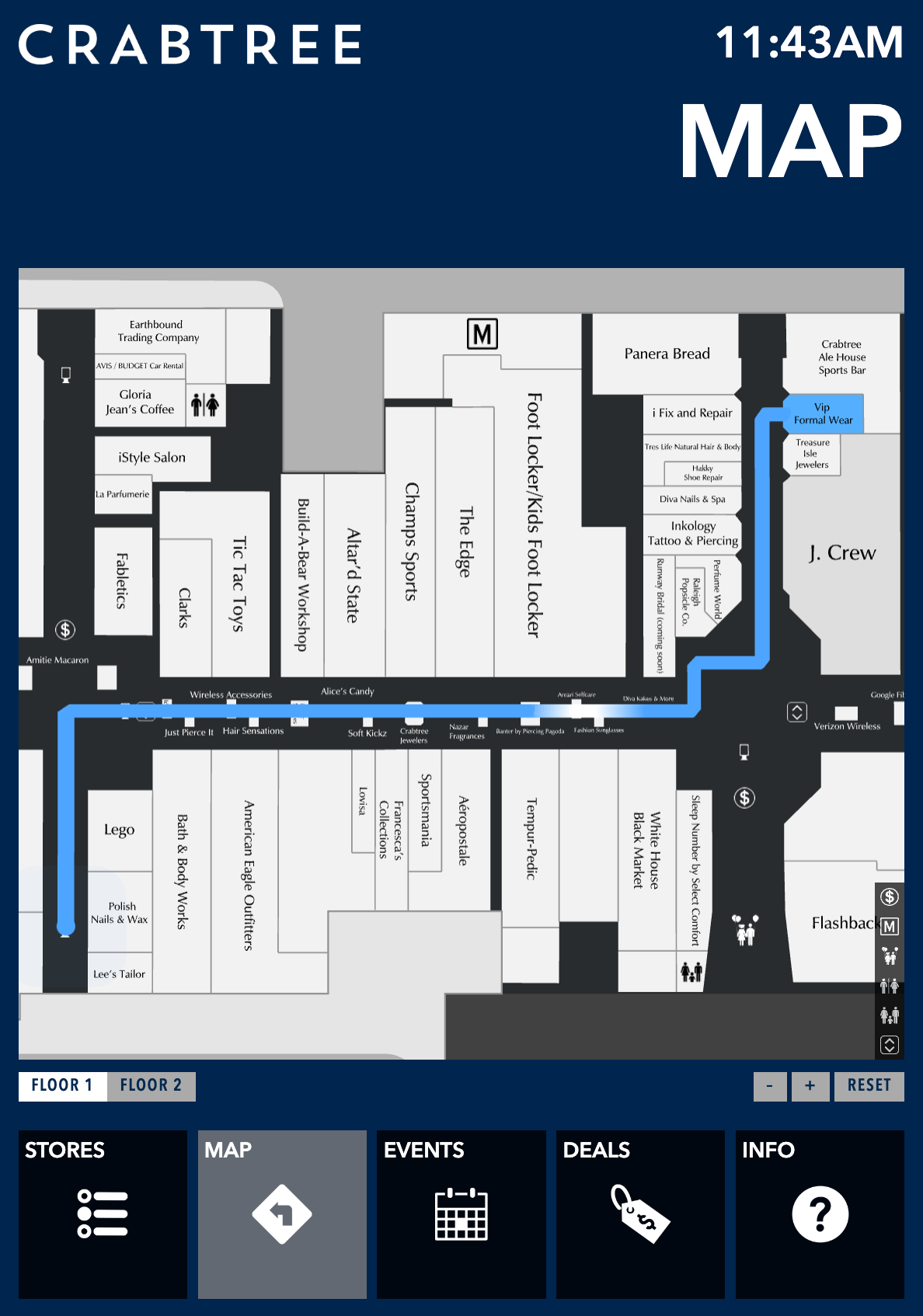 Dynamic Routing
With the EyeOn TouchIQ mapping, the shopping center experience is taken to a whole new level with dynamic routing. This feature provides visitors with an on-screen route to reach any destination within the center. Regardless of the number of floors, TouchIQ routing guides visitors to the closest escalator, providing an effortless transition between levels. This feature also offers direct access routing to essential locations such as security offices or restrooms, ensuring visitors' comfort during their shopping experience.