Interactive Touch Kiosks & Media Screens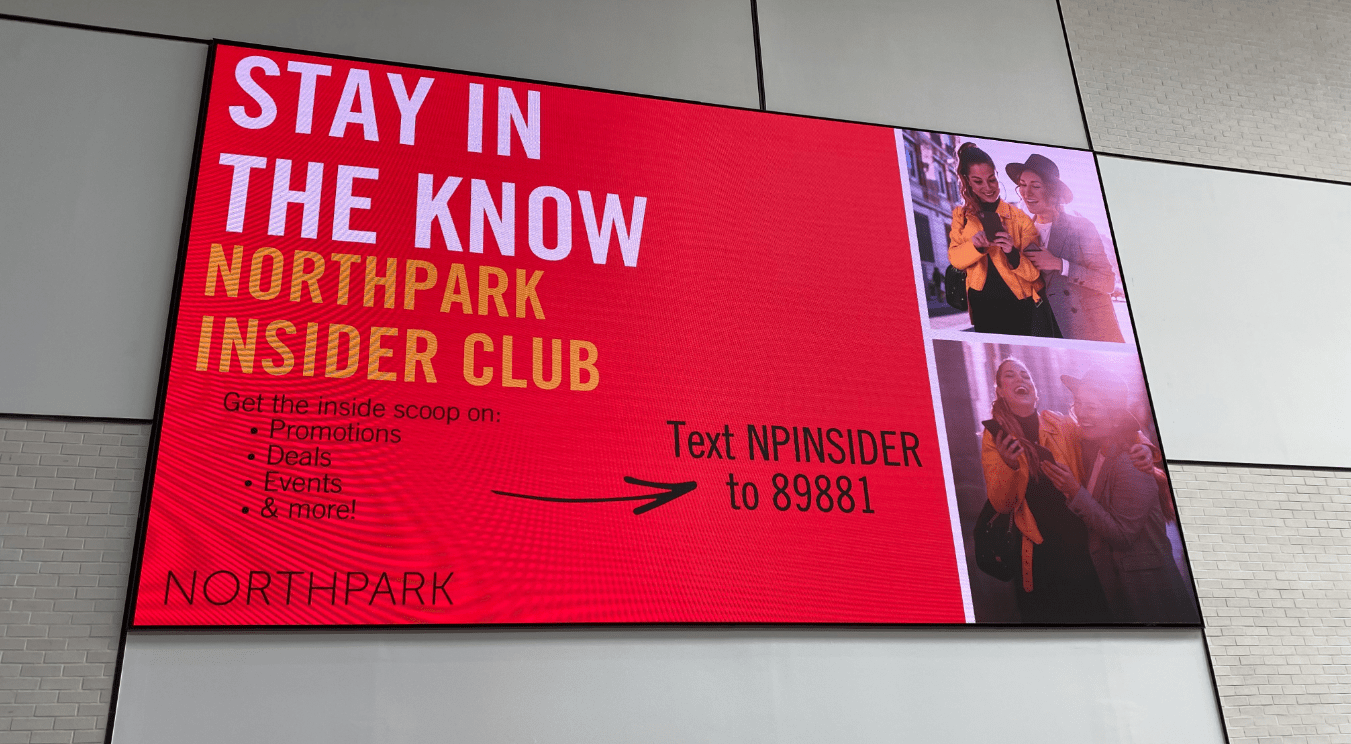 Enhancing experiences with video walls & interactive media.
Accessing information, including the Retailer directory and large 2D interactive maps, enhances the visitor experience. Visitors can easily navigate to their choice retailer using the EyeOn kiosk. Simple, easy-to-follow on-screen routes put your visitors on the right path. The EyeOn portal presents a friendly interface to the customer. Additionally, touch screen directories are accessible for visitors with disabilities or limited mobility. Simplified workload, put it in our portal, it is automatically on your kiosk.
Do you already have any of these elements in your mall? We can integrate the EyeOn Software, manage, and maintain them. If you are not ready to invest in redevelopment, let us help you deploy new media to existing installs.
Touch Interactive Displays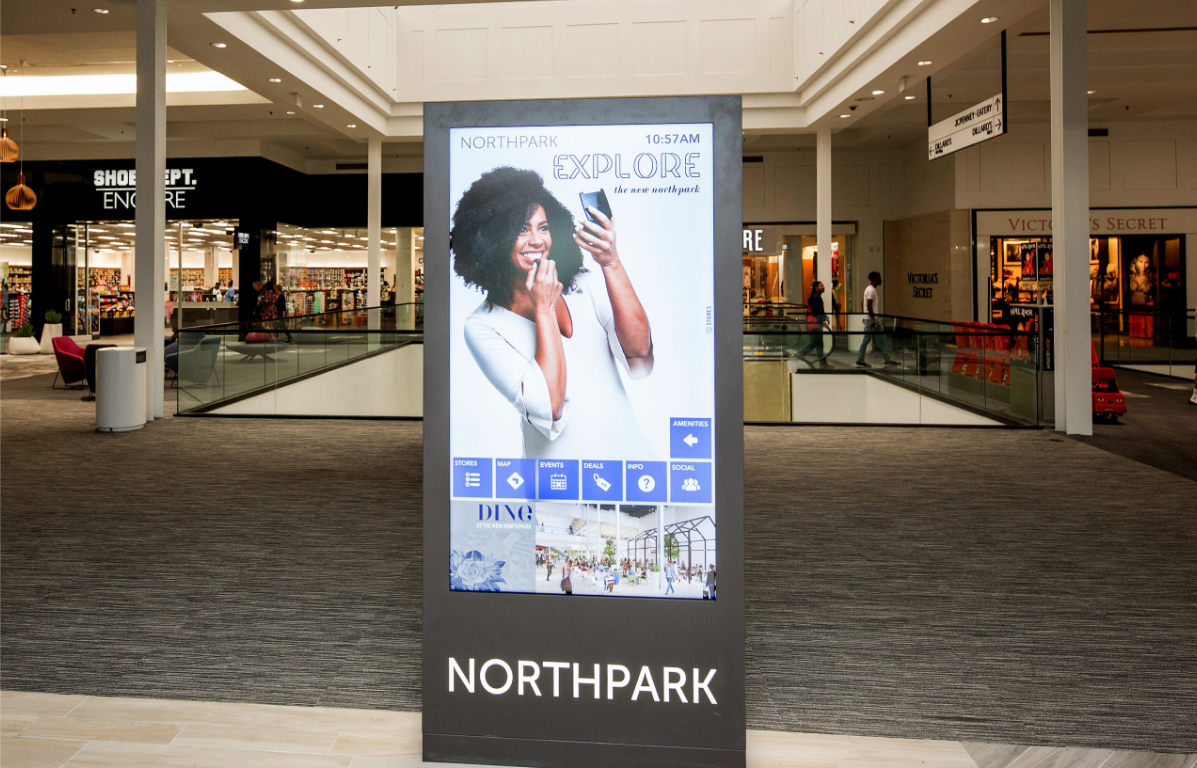 Interactive Touch Screen Kiosk
Why are touch screen directories important to shopping mall visitors engagement?
Touch directories are an essential component in any modern shopping mall, they enable visitors to easily find the stores, services, and amenities they need in the mall. Upon touching the screen, the kiosk becomes a portal to information they seek, whether they want directions to a store, want to know when the mall closes or when can they get a picture with Santa. It is all right there. No more asking mall staff for directions saving time and eliminating the frustration of wandering around aimlessly in search of a specific store or service.
Another benefit, the touch kiosks are revenue generating. When idle, it can pay for itself with a constant stream of advertising of images and video.
Large Media Wall Displays
Large media displays are increasingly popular for advertising within malls due to their ability to capture attention. They provide a large dynamic canvas for brand messaging, with dynamic images and eye-catching videos. Strolling through the mall, they are a focal point that draws attention, showing a variety of content, from promotional advertising, live tv, and inhouse live events. Media walls allows brands to engage customers in a way that is both informative and entertaining. Some sponsorship ideas include live promotional events, such as fashion shows, sporting events and gaming nights. Overall, large media displays are a powerful tool for advertisers looking to create a memorable and engaging shopping experience for their visitors.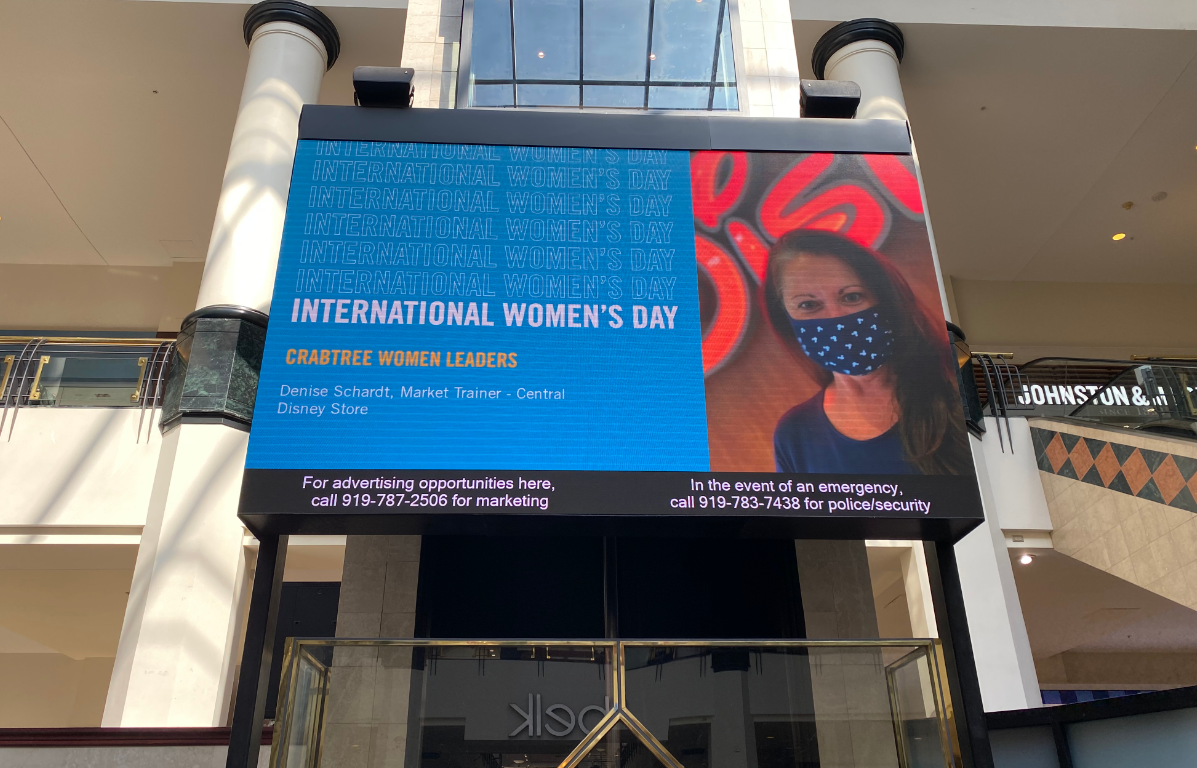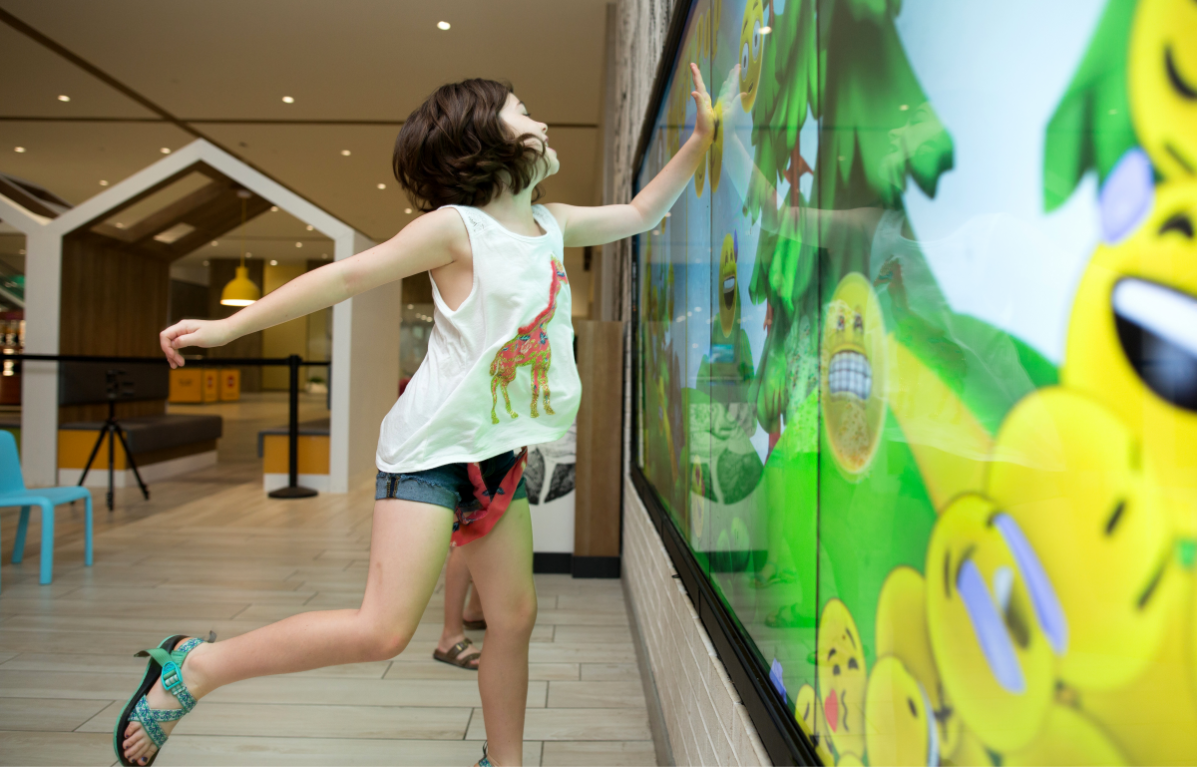 Kids Touch Gaming Walls
Immersive interactive gaming walls are powerful engagement tools for advertisers to captivate customers. Kids want to interact with the large games in ways that they cannot at home, large screens that respond to touch and the ability for stores to sponsor the games with their advertising sprinkled throughout the content is a marketing dream come true. These games provide a casual gaming experience to distract energized kids giving parents a much-needed break while increasing visual awareness for the sponsoring brand. Let the games begin.